Welcome
My name is Owen Newman. I'm an experienced, accredited counsellor and psychotherapist specialising in cognitive behavioural therapy (CBT) - a solution focused approach to relationship, work, family and personal problems, and to overcoming stress, anxiety and depression. I'm based in Finchley Road, Hampstead NW3 7AX and also offer Skype or phone sessions.
My approach is to provide a supportive, accepting environment where we can explore your thoughts and feelings, and work through different ways to help you:

manage overwhelming or painful feelings;

stop getting caught up in unhealthy cycles of negative thinking or behaviour;

navigate difficulties in your personal, family or working relationships;

remain resilient in challenging situations;

focus on doing the things you really want instead of being diverted by things that hold you back.

In collaboration with you, I will develop a practical treatment plan to suit your particular situation and I will give you advice and guidance on specific things you can do between sessions to make progress in managing problems.

I work with a range of evidence based approaches within the tradition of CBT therapy. CBT has been extensively researched and tested, and is recommended for many issues by leading organisations such as The National Institute for Care Excellence (NICE).
For more about CBT, please click here.
Issues I can help with include:

Stress and anxiety
Including finding it difficult to stop worrying, trouble concentrating, difficulty relaxing, insomnia, social anxiety, performance anxiety, panic attacks, health anxiety, OCD and phobias including agoraphobia.

Unhealthy cycles
Getting stuck in unhealthy cycles of thinking and behaviour including awfulising, catastrophising, ruminating, procrastination, obsessive or compulsive tendencies, bingeing and addictive tendencies.

Low mood
Including periods of feeling down, depressed or hopeless. Feeling withdrawn and shut down. Dealing with loss, failure or rejection. Dealing with feelings of loneliness or emptiness. Generally lacking motivation or interest.

Anger, resentment or frustration
Including difficulty dealing with conflict in relationships or at work, for example, tending to overreact or not being assertive enough. Difficulty coming to terms with being badly treated.

Low confidence
Struggling with self-confidence, self-esteem or self-image. Feeling bad about yourself or that you're not good enough.

Family and relationship problems
Dealing with pressures and conflicts in family life. Problems with partners including issues around sex and intimacy.
Booking an appointment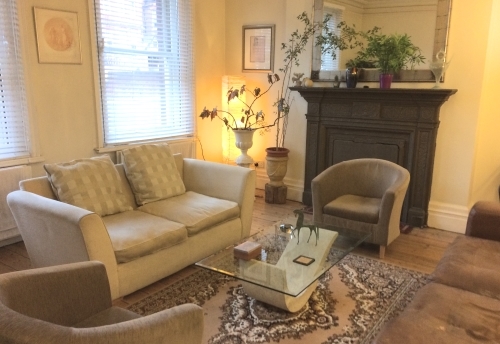 499 Finchley Road, NW3 7AX
Appointments are available weekdays, evenings and weekends. There is free parking near my practice and it's well connected via public transport, being near Finchley Road and West Hampstead underground, overground and Thameslink stations, and bus routes 13, 113, 328, 139 and C11.
For more details, please click here.
Alternatively, have sessions from home, from your office or while travelling via Skype or phone.
For more details, please click here.
For more information...
My phone number is:
07956 283 702.
My email is:
info@owennewman.co.uk.
If you would like more information, I will be happy to talk to you or correspond with you in detail about how I can help before you book a session. All conversations are confidential.